At Towtal we have been recommending and fitting Air Suspension Systems for our customers for nearly 20 years.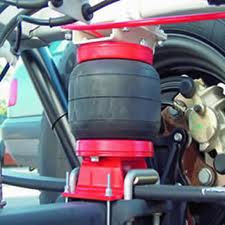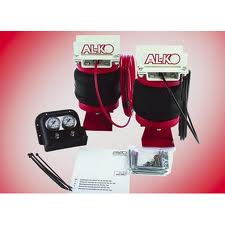 Al-ko Air Top Suspension
Easy to install with twin gauges, improved suspension & driving comfort, increased roll stability, manual level control, maintenance free air suspension system.
Fitted to your motorhome for £645 (inc.VAT)*
Drive-Rite Semi Air Suspension
Drive-Rite air helper springs can be installed on most motorhomes with systems available for both leaf and coil spring applications. The double convoluted and tapered sleeve air springs offer comfort, maximum load support as well as years of worry-free service under any load condition.
Fitted to your motorhome for £545 (inc.VAT)*
All of the above manufacturers' air suspension kits can be fitted to most motorhomes; the most popular models including the following chassis base vehicles:
 FIAT Ducato
PEUGEOT Boxer
CITROËN Relay
For more information and an idea of fitting costs for your vehicle please contact us on 01782 333 422
* Different chassis/base models can be an additional cost, please call for confirmation