Type Approved and Pre-Approval variants available
Just because your Motor home might be different, you can still have a tow bar! It's one of the first questions we're asked here at TOWtal and we can help you make the right and safe decision on towing.
As you may know, the laws on motorhomes and subsequently the towbars have changed. If you want to fit a towbar to a motor home registered on or after April 1, 2012  it must be EC type approved or Regulation 55. We offer a full range of the very best European-made type approved towbars from various manufacturers. These will fit any relevant Al-Ko, Sawiko, Fiat, Mercedes or Witter Chassis motorhome as well as those with chassis extensions. Some motorhomes, mainly Elddis and Compass, had type-approval rules in 2008 onwards.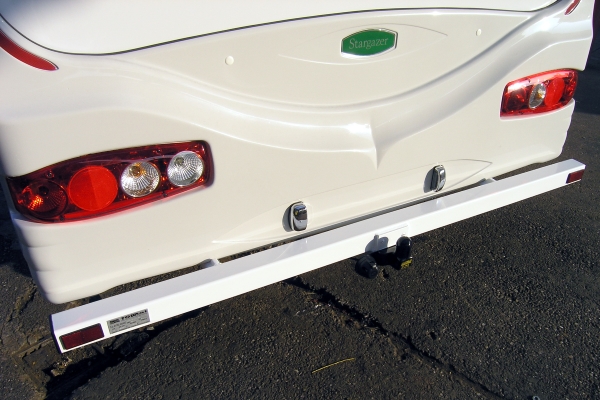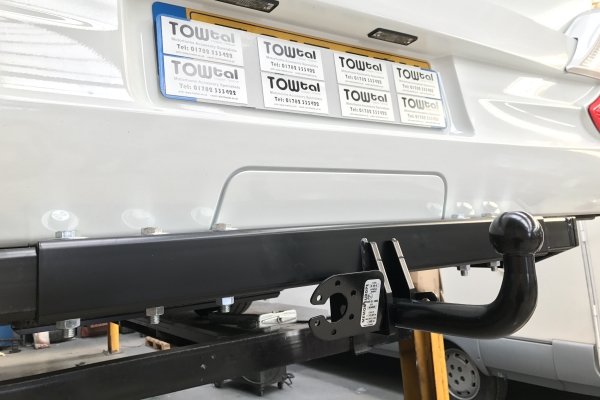 Chassis extensions for Mercedes Sprinter, Ford Transit, Iveco camper chassis and the Fiat/Peugeot/Citroen group of motorhome chassis that have not been fitted with Al-Ko extensions. Click on the Type-Approved page (or here) further information.
If you have a vehicle made before 2013, we are still offering our market leading TOWtal towbar that we have been fitting for over 20 years. The design and fabrication of towbars for virtually every kind of motorhome is all done in house and completed within a day. Motorhome tow-bars have a different aspect of fitting than car towbars, as they have a multitude of extras under the rear. Yours could be with or without battery boxes, spare wheel holders, water tanks, corner steadies or diesel heaters. You can find much more information on the Custom Build page (or click here). We know that many people use the towbar to pull small trailers or cars converted for A-Frame towing but a sizeable proportion use the towbar just to carry Scooters. We can advise on this.
The TOWtal custom built towbar always has a protective beam incorporated. The protection that a bar gives to the motorhome against low-speed car park shunts or bollards doesn't just save you money, but the time it can save waiting for new parts is invaluable. Designing and fabricating a motorhome towbar usually means we need to have your vehicle here at the Sutherland Road site for a full working day. When our team of designers, engineers and fitters approach your camper van, they are aware, ready and willing to work round any of the issues you may have and will make sure you get exactly what you need – every time. If it's a struggle to get here, why not look at our collection service? (Click here).
Towbar wiring has also changed.
As standard we fit the 7-Pin sockets to pre 2013 vehicles and we are an NTTA Quality Secured Accredited Towbar Centre. We solder all joints the traditional way to hopefully avoid the danger of problems being caused by damp or the possibility of a bad connection. If your motorhome is 2007- on, then you'll have to have a bypass relay included in the towing wiring to protect the host vehicle's very costly on board computer. We always try to house the unit inside the vehicle, but in some instances its mounted in a IP56 enclosure. We only ever use trusted PCT or TEB relays.
On all type approved tow bars we use dedicated (or vehicle specific) 13-Pin electrics, its designed for the vehicle to interact with the can-bus wiring. Our 13-pin electrics are also full function, which means all pins are wired in to work, both charging and ignition feeds are usable.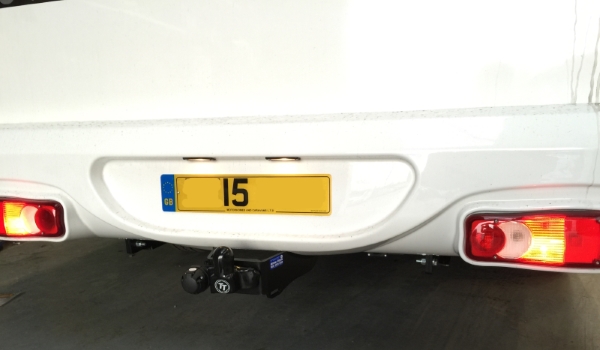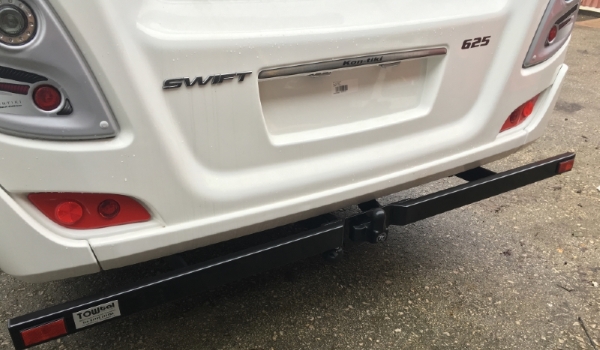 If you are looking for protection only, we can fit a bumper to virtually every motorhome, regardless of when it was registered. These are painted white, grey, silver or black and prices start at £300 inc vat but must be fitted here in Stoke-On-Trent.