Corner steadies were always the preserve of caravanners but increasingly, motorhome owners have realised that keeping a motorhome level when parked should be easier than having to find a piece of flat ground!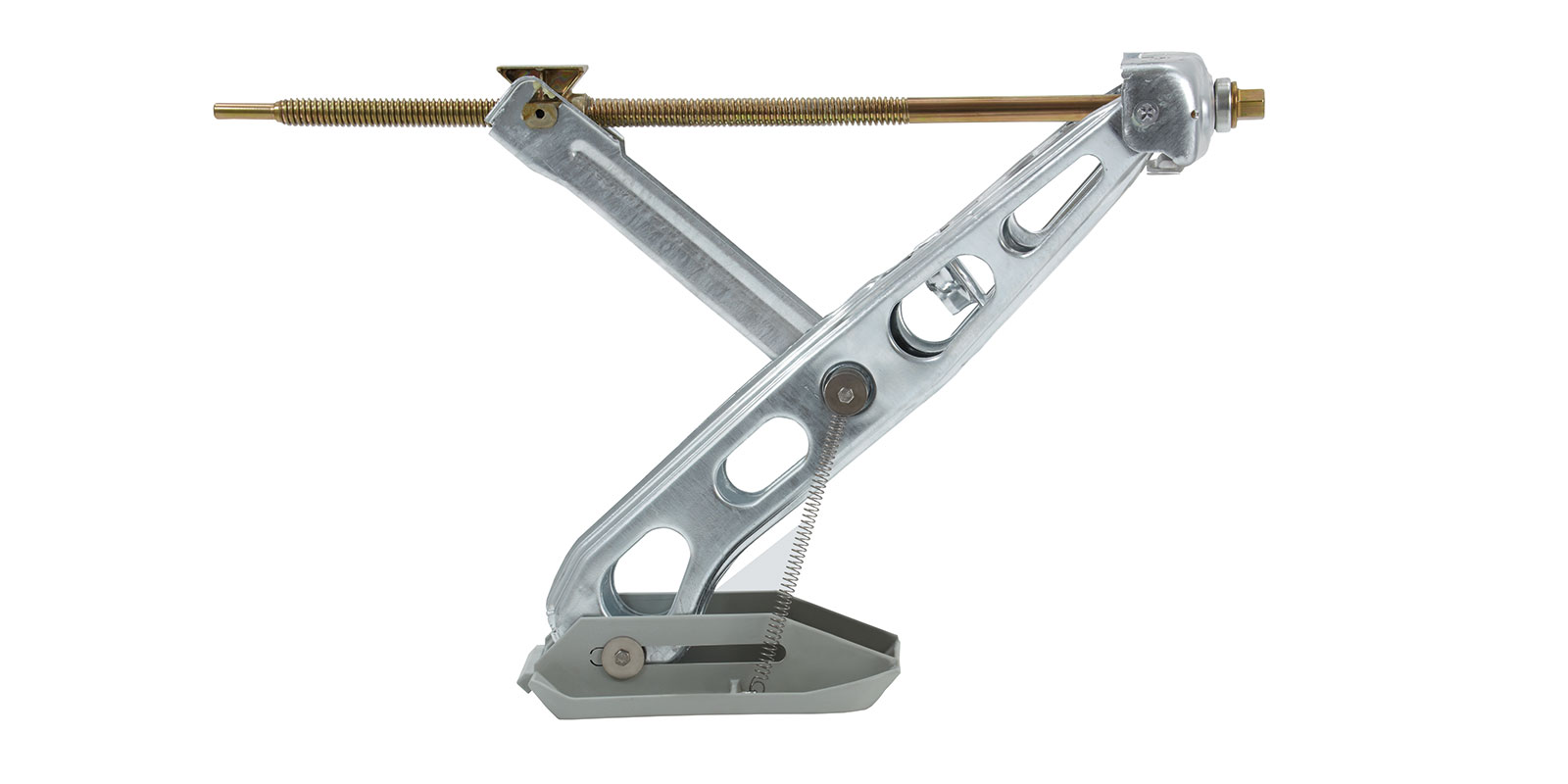 Electric Corner Steadies (ECS)
AL-KO now offer Electric Corner Steadies which can only be retrofitted to caravans and motorhomes fitted with AL-KO chassis that comply with the necessary dimensions.
These do not fit the majority of UK caravans due to their lighter weight so call us for full details.
Electric corner steadies make the task of raising and lowering each steady much easier however, please note, this is not an automatic levelling system.
Manual Steadies
Manual corner steadies for motorhomes are similar to those on caravans.
Made from galvanized steel, each corner steady is spring loaded and simply folds down from beneath the chassis. By using a spirit level, you can then adjust each steady to match the gradient on which you're parked.