Motorbike, Scooter and Cycle Carriers and Racks
Depending on the size your motorcycle or scooter, we will try to provide you with a carrier or rack model that is suitable for your Motor Home needs. Be assured though, that Harley Davidson is NOT bolting to the back of your AutoSleeper!
Allt our motorcycle carriers are easily fixed to the back of your vehicle, especially the Type-Approved ones,  just as a Fiamma or Thule bicycle rack would do. Most of our Racks now bolt straight to the chassis (*chassis extensions may be needed), as this gives the strongest and safest of carrying options. Some of the Linnepe carriers can have interchangeable platforms too, so you can swap between Scooter and Push Bikes at ease.
Every one of our carriers comes with lighting incorporated. The Type-Approved ones have 13-Pin sockets and others have 7 Pin
Why Type – Approved?
As with all newly produced vehicles, Motor Homes since 2012 have been subject to WVTA (Whole Vehicle Type Approval) that states that as the vehicle is type approved, anything you bolt to it should also be under the same guidance.
The Linnepe range of carriers offers this, along with a premium quality at an affordable price. German precision engineering means everything fits perfectly and offers the safest way to carrier your goods.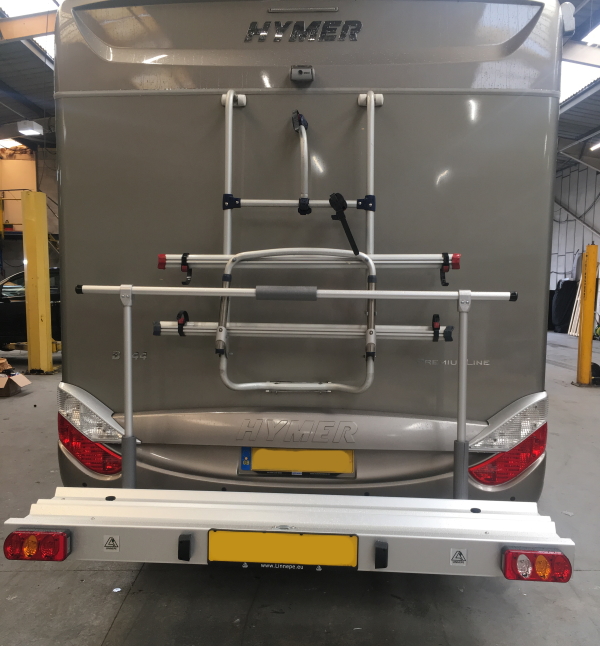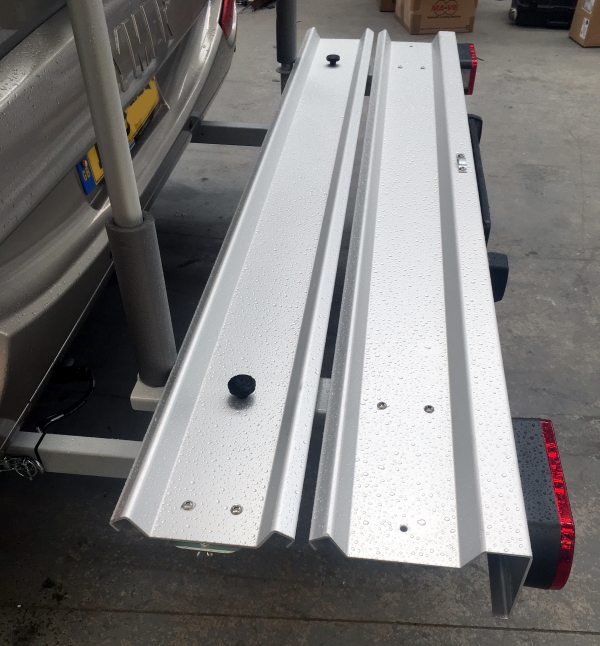 The three links on the right point to our standard carriers and racks and should help you make an informed decision on what you can carry. You can also head over to our Gallery Page to see some of the systems already fitted on different vehicles.
Type-Approved Carrier – Linnepe Systems
Bolt on to TOWbar Scooter Carrier – Towtal ScootRack
Need improved carrying capacity (125Kg +) – Trombone Rack
If your looking for cycle carriers – then it might be worth going to our Fiamma page (here)