MOTORHOME AUTOMATIC HYDRAULIC LEVELLING
Amplo – A great system to suit your specific needs & preferences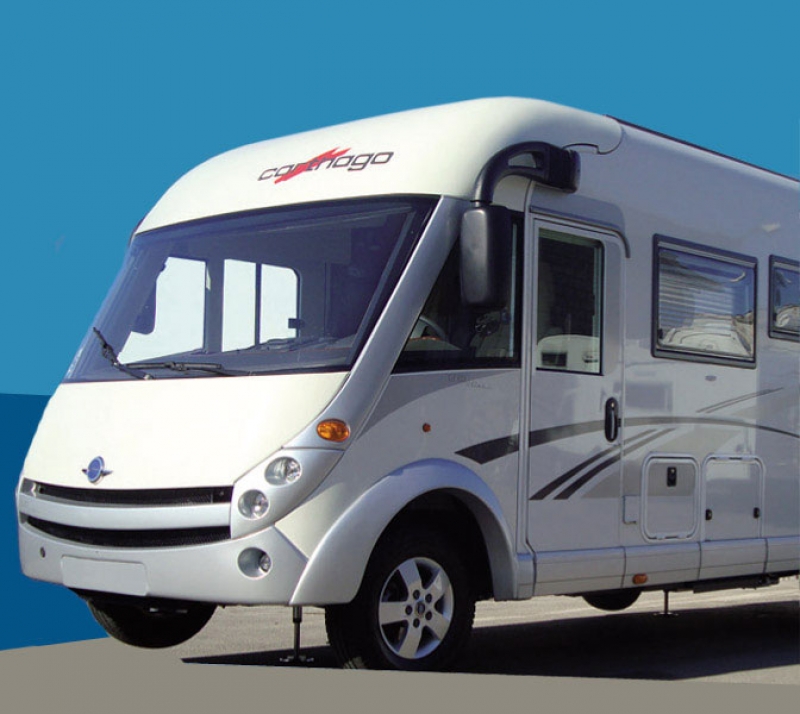 ADVANTAGES
Same day installation
Self-leveling
Easy tire replacement and snow chain installation
No more ovalization of tires in storage
Facilitated roof washing
Sleeping in the correct position
Trim of the camper always leveled
Wireless remote control
Facilitated water discharge
Effective alarm
TECHNICAL SPECIFICATIONS
The standard kit is composed as follows:
4 telescopic cylinders – capacity of 1950 kg each
1 mini hydraulic power unit with emergency manual pump
1 electronic control unit with manual controls
1 remote control for cylinder operation with operation 1-2-4 cylinders at a time front-post-lat right-side left
1 self-leveling
4 mechanical limit switches
1 black box for system control
1 electrical wiring kit
1 hydraulic connection kit with pipes and fittings
1 5lt oil drum. with viscosity index for temperatures -20 ° C + 80 ° C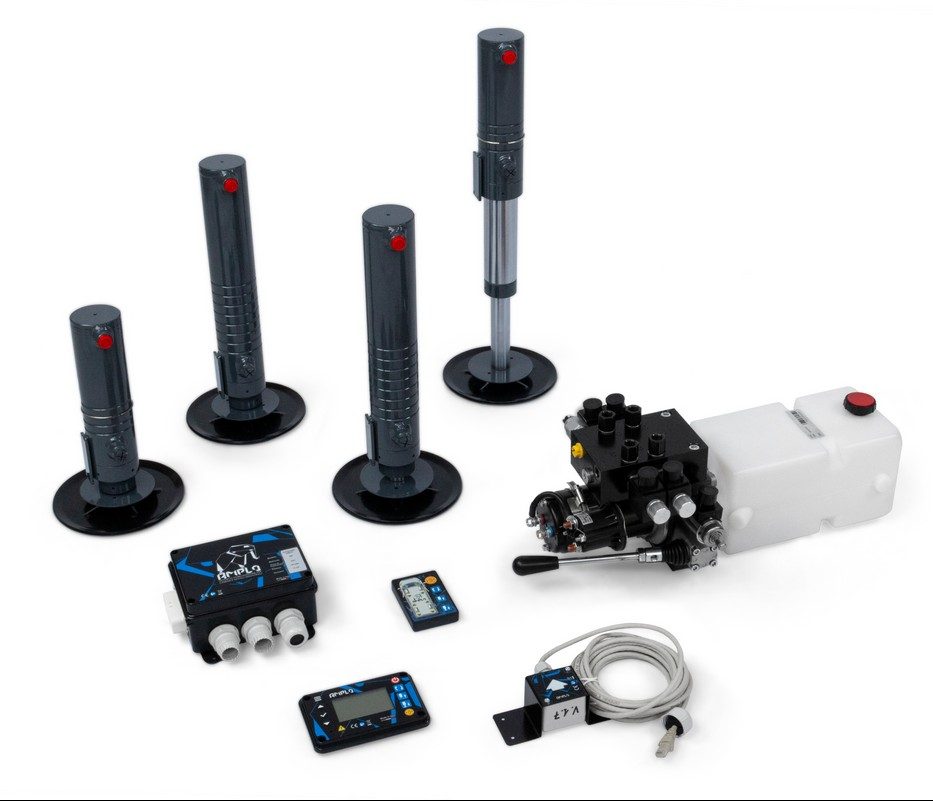 ARE HYDRAULICS LEVELLERS SAFE?
Of Course! There is an inbuilt safety feature which means it will only work if the ignition is off. When you are ready to drive off again, one push on the button is enough to retract all of the hydraulic motorhome jacks in less than a minute. If you forget to retract the levelling jacks and drive off, then an alarm is sounded and the jacks are retracted automatically.
Benefits include: lifting one side of the motorhome when changing a tyre and also lifting all four wheels off the ground during winter storage.
When needed, the Amplo System can also be put into manual mode enabling you to lower the hydraulic jacks manually.
ADVANTAGES OF MOTORHOME A LEVELLING SYSTEM?
The motorhome is level and stable in under 3 minutes
Fully automatic levelling
No need to fuss with jacks, ramps or blocks of wood
Safety feature prevents driving off
A compact hydraulic levelling system
Maintenance-free
Jacks are also retracted hydraulically, preventing them from getting stuck in soggy or frozen ground
The most reliable motorhome leveller on the market
Competitive pricing